Konark Software
Your Partner for Business & Technology Solutions
Konark Software is a small business that can provide complete  turnkey solutions from the design phase to development, testing, and implementation services.
STARS III CONTRACT INFO:
Contract Number: 47QTCB21D0242
Ordering Period: 5 years base plus one
3 years option starting July 2, 2021.
STARS III Awarded Subareas:
Emerging Technology & OCONUS
Email: [email protected]
CONTRACT PROGRAM MANAGER:
Name: Mr. Arjun Talla
Phone: 757.541.8805
Email: [email protected]
• DUNS: 025953518
• CAGE/NCAGE: 6EZH8
Contract Vehicles:
• 8(a) STARS III
• SeaPort– NxG Prime with 8(a)
• GSA IT MAS Schedule including Health IT
Core Capabilities:
· Data Management
· Continuous Cybersecurity Monitoring
· IT Strategy including Cyber Strategic Planning
· Service Desk Support Services
· Disaster Recovery & High Availability
· IT System Design
· Project Management
· IT Operations and Maintenance
· Software Engineering and Custom Programming
· Business Process Re-engineering
· IT Security
· Cloud Deployment & Integration Services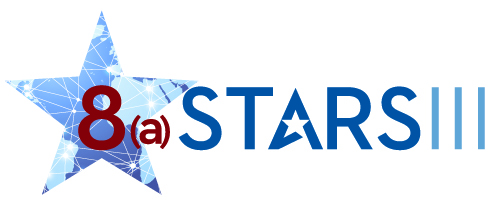 Flexible Access to Customized IT Solutions to Meet Your Agency's Needs
Konark Software is a GSA 8(a) STARS III prime contract holder. STARS III, is a multiple award, Indefinite-Delivery, Indefinite-Quantity (MA-IDIQ) contract designed to provide federal agencies with innovative information technology (IT) services-based solutions from 8(a) small businesses. Using 8(a) STARS III will enable federal agencies to engage Konark Software through an established contract vehicle instead of traditional open-market methods, thereby saving time and resources.
In addition to the general IT services scope, Konark Software through 8(a) STARS III can provide Emerging Technologies. Work eligible for performance include but not limited to the following:
| | | |
| --- | --- | --- |
| Data Management | Information Assurance | Robotic Process Automation |
| Cyber Security | IT Project Management | Business Process Automation |
| Artificial Intelligence | Software Development | IT Operations & Maintenance |
STARS III Benefits and Features
$50 billion program ceiling.
Supports task orders with fixed-price, labor-hour, and time-and material terms.
Gives agencies access to qualified 8(a) small business technology providers.
Allows for long-term planning of large-scale program requirements.
Does not include Functional Areas tied to specific
NAICS codes, increasing the eligible work for performance.
Offers access to contractors with demonstrated
experience in emerging technology or in OCONUS locations.
Pre-competed, easy-to-use contract with streamlined ordering procedures.
Easy to use web-based portal for proposal submission.
Facilitates integrated IT-services based solutions and emerging technology requirements.
Enables federal clients to earn small-disadvantaged business (SDB) credit.